From downtown Karlsruhe:

Leave the city of Karlsruhe via B10 (Südtangente).
You leave this on exit no.8 in the direction of Neureut/Eggenstein and bend on the right on B36 (Neureuter Straße).
After approx. 500 m you bend on the left in Neureuter Straße 5-7. Please follow the sign posting "POLO Motorrad Store".
Our office is on the second floor of this building.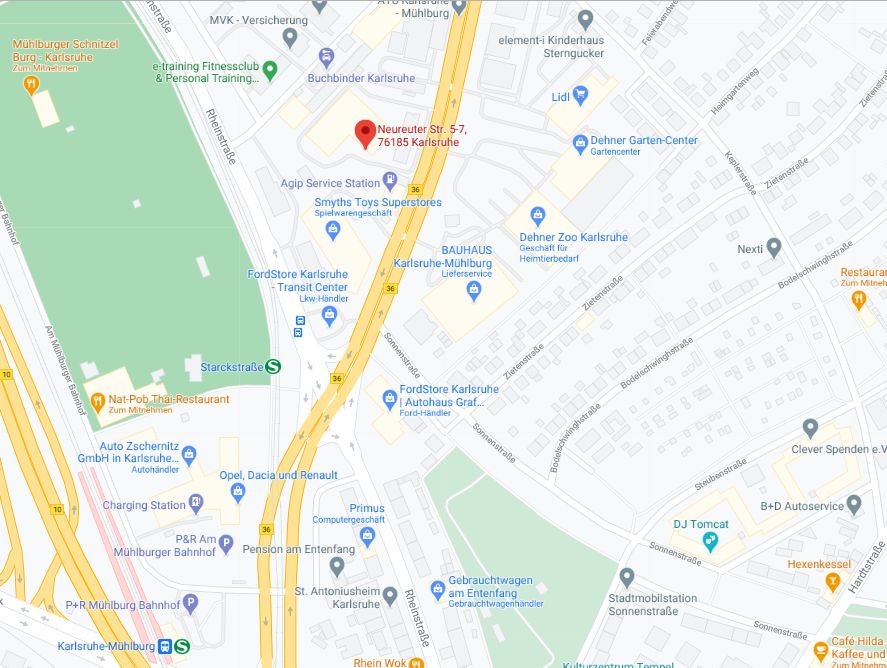 E.I.N.S. Software Solutions UG
(haftungsbeschränkt)
E
n
twicklung
IN
teraktiver
S
oftware
Dr. Jan Schloen
Neureuter Str. 5-7, D-76185 Karlsruhe
Tel. 0721/531 03 53
Fax 0721/531 03 55
E-mail:
info [@] eins-software.de
HRB 737804, AG Mannheim, Germany
VAT ID: DE 334736641